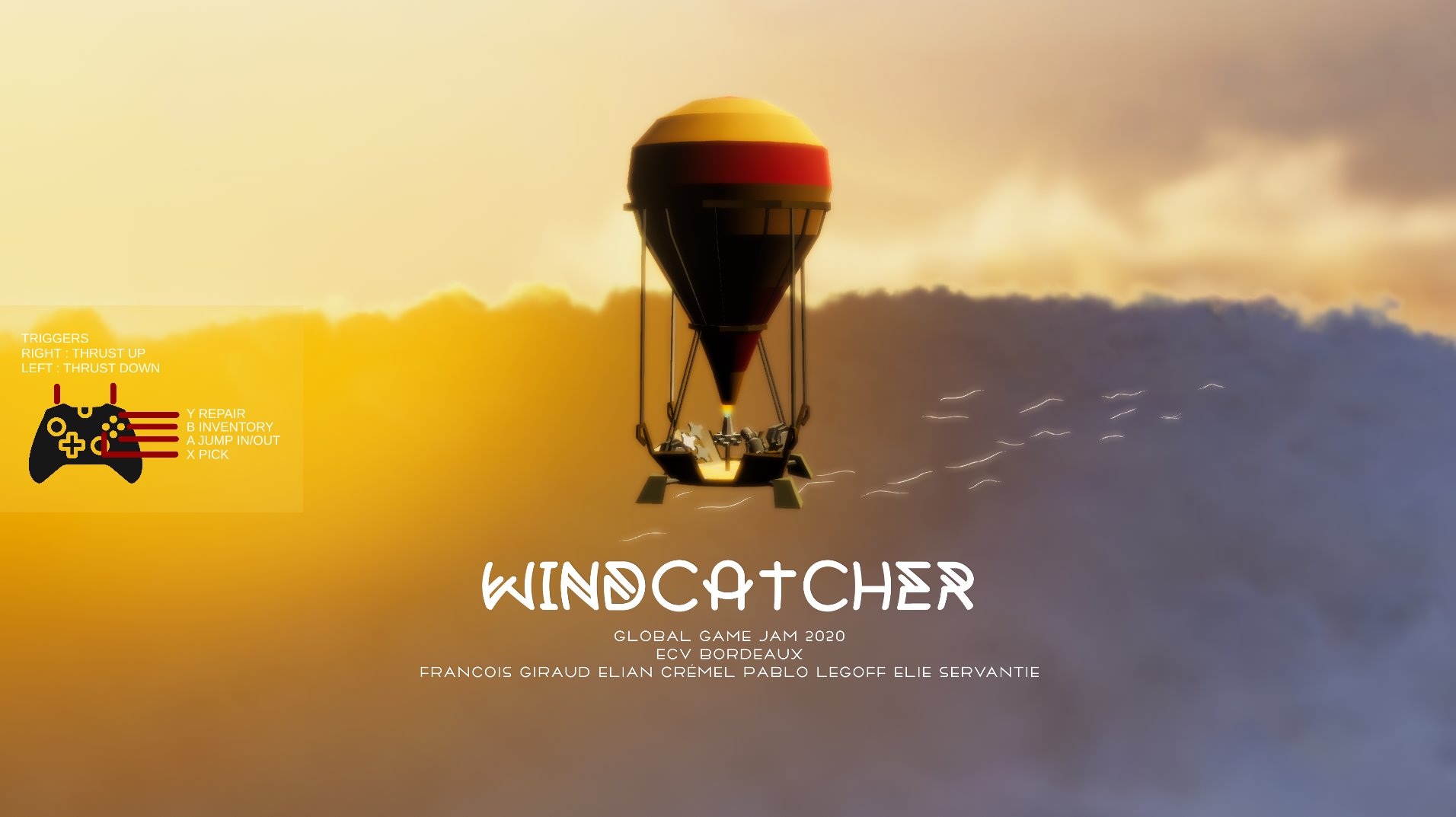 Wind Catcher
Version 0.9 Initial Post on Itch
---
Hello everyone,
We are 4 french game creators, and this year we teamed up to create a game for the Global Game Jam 2020. As the theme was Repair, we decided to create a game where the player would control a robot that want to fly in the air, but would have to repair from time to time his balloon.
The current version of the game is the 0.9 as most of the features are there, but there is still some bug fixing needed and some tweeks. You can follow the road-map on our Trello.
Feel free to give us any feedback.